The Digital Financial Innovation Regulation for Fintech Companies in Indonesia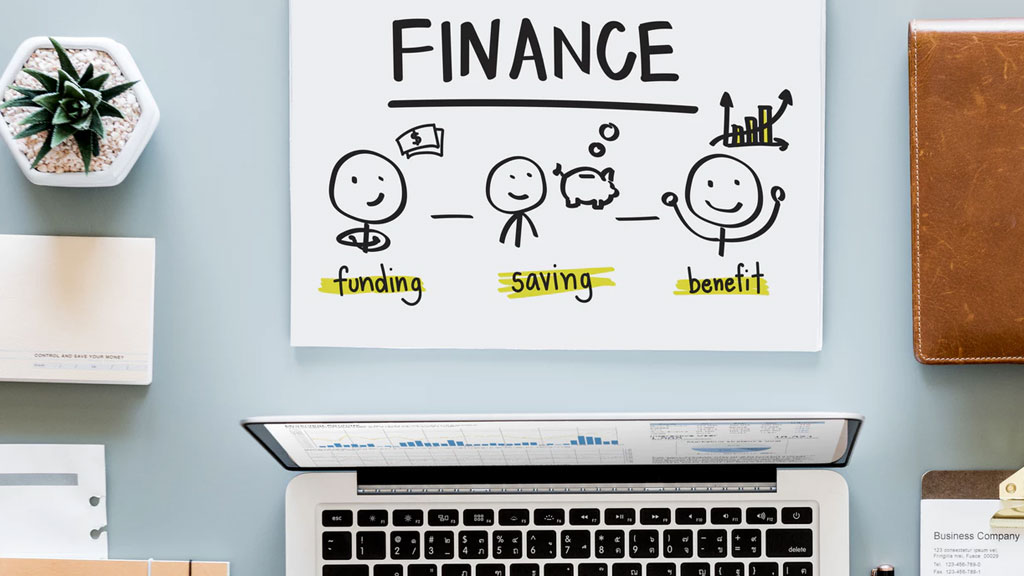 There is a regulation for Indonesia fintech business by OJK. What is it like and how much will it help fintech startups? Check this out.
What is the latest update on Indonesia fintech (financial technology)? Apparently, OJK has released Digital Financial Innovation Regulation for Fintech Companies. OJK (Otoritas Jasa Keuangan), or also known as Indonesia's Financial Services Authority, has been working on to make sure that all digital-based, startup companies (including fintechs) are in order.
Before we go on further, let's have a quick look on how Indonesia fintech has grown from time to time.
 I. A Brief History of Indonesia Fintech.
The rise of digital-based, startup companies have been clear since sometime after 2010. Fintech is just one of them and growing really fast in Asia, especially Indonesia. According to various sources, including The Tech in Asia Database, here is the result:
The amount of funding that Indonesia fintech companies have enjoyed from 2013 to 2017 is USD 56 million. OJK also has collected a data of their disbursement of credit from the beginning of this year to July 2018. So far, it has reached USD 534 million (or about IDR 7.8 trillion).
The funds mentioned by OJK have originated from 66 Indonesia fintech companies with their permits to engage in P2P or 'peer-to-peer' lending. It is one of the digital ways of collecting funds for local, small businesses through their digital platforms.
According to Riswinandi, OJK's Executive Head of Financial Sector Monitoring, Indonesia fintech industry still has got plenty of room to grow. Because of this, many digital startup businesspeople will still find this field a real catch. After the glorious 2017, more fintech platforms have started growing.
Unfortunately, since most digital-based, startup companies start small, they tend to delay registering their company licenses to Department of Manpower (or Depnaker, Departemen Tenaga Kerja). They tend to operate with the help of investors (local, foreign, or even both) or private funding.
This may lead to further exploitation to their workers and the possibility of tax embezzlement, especially if they gain quite a profit.
Hendrikus Passagi, OJK's Fintech Licensing, and Supervising Directors, stated that OJK would continue with monitoring the growth and development regarding Indonesia fintech industry. To avoid the possibility of two major concerns related to startup reality, OJK will be stricter with the rules and regulations.
So far, OJK has revoked five fintech companies regarding their operating permits. This has something to do with the fact that there was a change in their shareholder compositions. It was actually fine, but the problem was that they did not seek OJK's approval first.
Another step that OJK has done includes having built the OJK Innovation Center for Digital Financial Technology (or shortened to OJK Infinity). It was built in their headquarters at the Wisma Mulia 2, Central Jakarta. This is the place where further cooperation and discussions are done to improve Indonesia fintech industry's development.
The parties involved in the cooperation and discussions above are stakeholders, regulators, government, and academics. At the same time, they are also working on the strengthening of consumer protection. After all, good business should involve their satisfaction, which will lead to repeat orders.
 II. The Release of Digital Financial Innovation Regulation for Fintech Companies.
On September 1, 2018, OJK released the Digital Innovation Regulation for Fintech Companies in Indonesia. This has become the supervision that covers how Indonesia fintech companies run, in hopes that they will all be in order or follow the rules.
According to Chairman of OJK's Board of Commissioner, Wimboh Santoso, this regulation is OJK's answer to the rapid technological progress in the digital financial industry. It is no time for a slow pace or staying still, since fintech companies need to be managed to provide the maximum benefits to the community.
As mentioned earlier, this regulation had to be launched due to the urgent need of managing the rapid growth and development of digital financial innovations. If the fintech companies in Indonesia are all safe, responsible, customer-oriented (including prioritizing them first), and have well-managed risks, then they will benefit the community even more.
This regulation is also made to support innovative, fast, affordable, easy, and broad financial services. It is also to increase financial inclusion, investment, financing and other types of financial services.
 III. The Mechanism of The Recording and Registering of Fintech Companies in Indonesia.
So, how does this new regulation work? For every digital financial service platform, whether from a startup company or a financial services institution, must go through these three (3) stages first:
Applying for a recording and registration of their company to OJK, which automatically leads them to go through a Regulatory Sandbox. For the institutions, a request for their Regulatory Sandbox can be submitted by either fields: banking, capital markets, or non-banking financial industries).
The Regulatory Sandbox (where OJK will test and observe how the fintech companies work) takes a year and can be extended for another six months when it is considered necessary.
Applying for the company's registration and permit to OJK.
  IV. The Monitoring and Observation of Fintech Companies in Indonesia.
OJK determines whether a fintech company in Indonesia can go further with their operation or should be put on hold for a review or not at all. Based on the results of The Regulatory Sandbox, there are three (3) possibilities that can happen to a fintech company in Indonesia:
Approved or recommended.
Repaired or reviewed.
Not approved or not recommended.
If the fintech company gets the first one, then they can apply for their company to be registered at OJK. They are required to do their independent supervision and compile their self-assessment reports. These include their governance and risk mitigation regarding their company.
However, they are not allowed to put their company name nor logo on the reports. Instead, they only put their registration numbers before they submit their regular reports to OJK.
In some cases, OJK can appoint another party to be in charge of overseeing the fintech companies during the Regulation Sandbox. The party appointed for this matter is The Financial Services Organizing Association.
 V. The Formation of The Indonesia Fintech Ecosystem.
Once a fintech company in Indonesia is officially registered with OJK, they are not allowed to cooperate with other Financial Services Organizers that have not been registered with OJK yet. They are also prohibited from doing the same with other authorized parties in order to maintain the financial ecosystem.
This is how the formation of the Indonesia fintech ecosystem is like.
 VI. Other Things to Consider Regarding the New Regulation on Indonesia Fintech Industry.
Maintaining safety and order when it comes to Indonesia fintech industry can be quite a challenge. The government has to keep up with the rapid growth and development of this digital industry. There are still other things to consider regarding the new regulation on this matter:
The Building of An Innovation Culture.
Many people in Indonesia still believe that Indonesia is still not cut out for digital business. However, that is not really true. With the rapid growth of fintech companies (and other digital-based, startup companies), it is possible to build an innovation culture. In fact, we are in the middle of the process right now.
This is why OJK initiated their Digital Financial Innovation Center (or Fintech Center). As part of the fintech ecosystem, this center functions as a platform for relevant authorities and fintech businesspeople to coordinate and collaborate with each other. Hopefully, this center will help to prosper the growth and development of fintech industry in Indonesia.
The Financial Inclusion and Literacy.
The Financial Services Organizers have the obligation to carry out activities to improve the financial inclusion and literacy to the public. This means, they need to educate the public regarding the importance of financial knowledge and management. So, this is not just about business and gaining profit.
The Business and Data Protection.
Many Indonesians still worry about having their personal data stolen once they register anything online. This is why the Financial Services Organizers also have the obligation to provide technology-based customer service centers. They are not just to speed things up and make it easier.
They are also to educate and protect customers regarding their businesses. This, in turn, will benefit the customers, especially when it comes to protection.
Consumer protection is the big issue nowadays, especially with some big-time social media platforms caught for using their users' data for personal benefits. To avoid that from happening again, the Organizers are obliged to make sure of these customers' rights:
Transparency.
Fair treatment.
Reliability.
Confidentiality and security of consumer data / information.
The handling of complaints and resolving consumer disputes, in a much simpler, faster, and more affordable costs.
More on the transparency issue:
The Financial Services Organizers also have the obligation to apply the principle of market-based supervision, risk, and technology to its innovations, which among others must pay attention to the transparency of products and services. They also need to pay attention to competitive and inclusive markets, conformity with what customers need, and how to handle complaints and avoid security breaches in as much as effectiveness as possible.
Anti Money-Laundering and No Funding on Terrorism.
Financial Services Organizers must also be aware of these two lethal crimes, especially in the digital world. They have to implement programs on anti money-laundering and ways on how to prevent terrorism funding through financial technology services. This is part of OJK's regulation in terms of anti money-laundering and terrorism funding.
 VII. What If the Fintech Companies Have Not Registered With OJK, But Still Going Under The Radar?
Without an official regulation from OJK regarding Indonesia fintech companies, a lot can happen. They do, and most of the time, it is not a good thing – either for the staff working for the company and the consumers too.
OJK has found 182 illegal fintech companies so far until September 2018. According to Tongam L. Tobing, The Chairman of The Investment Alert Task Force, these illegal services could potentially harm the consumers. In total with various sources, the number of fintech companies without official licenses from OJK has reached 407.
Of course, as long as the fintech company owners are willing to register with OJK right away, they will not face any charges. Two of the once illegal fintech companies, KTA Kilat, and Bizloan, have already registered with OJK and are now following the regulations obediently.
However, if fintech company forget or refuse to register with OJK, they are not allowed to keep their businesses. OJK has also strongly advised customers to pay more attention to the fintech company permits before they decide to do any business collaboration with them.
It is a danger for people to remain ignorant with the official permit of Indonesia fintech companies. Some of the risks include:
Their loss of money.
Their loss of trust with financial services in the future.
Customers becoming the unwilling participants of money-laundering or funding on terrorism.
Indonesia Fintech Industry and The Power of Social Media.
Nowadays, who does not own a social media account, page, or group – at least one? Most people do, especially in Indonesia. In fact, Indonesians are one of the most active users in social media. From sharing thoughts, pictures, to article links, they also share a lot about praises or complaints regarding the products they use.
It is also the same thing for Indonesia fintech companies. Many of them also use social media to promote their products and services. They also do that to engage with their customers. Instead of just through the regular customer service channels on their official websites, consumers can leave messages and give suggestions or criticisms regarding their work and product.
Another way to keep their consumers interested and loyal is to throw freebies once in a while. Through social media, these fintech companies sometimes offer gifts for those who have made a purchase on their birthday. Although this strategy often leads people to mistake them as the same as e-commerce, it still works.
OJK also checks out the track records of fintech companies through social media, whether it is a comment thread or a review article. If there are a lot of praises regarding certain fintech companies before they register with OJK, then they might be considered. OJK will even gladly help them to be better.
However, if certain fintech companies have some serious bad reputations (judging from the complaints made by their clients or customers), then OJK might give a second thought about giving them a green light. This is just like what we all know these days: what goes online stays online forever.
This is why it is not advisable to commit such frauds through fintech business. Not only OJK that will constantly hunt you down, but people also talk a lot more freely and bravely these days. Once you break their trust, there is no going back from there – no matter how sorry you are.
 IX. The Synergy Between OJK and Depkominfo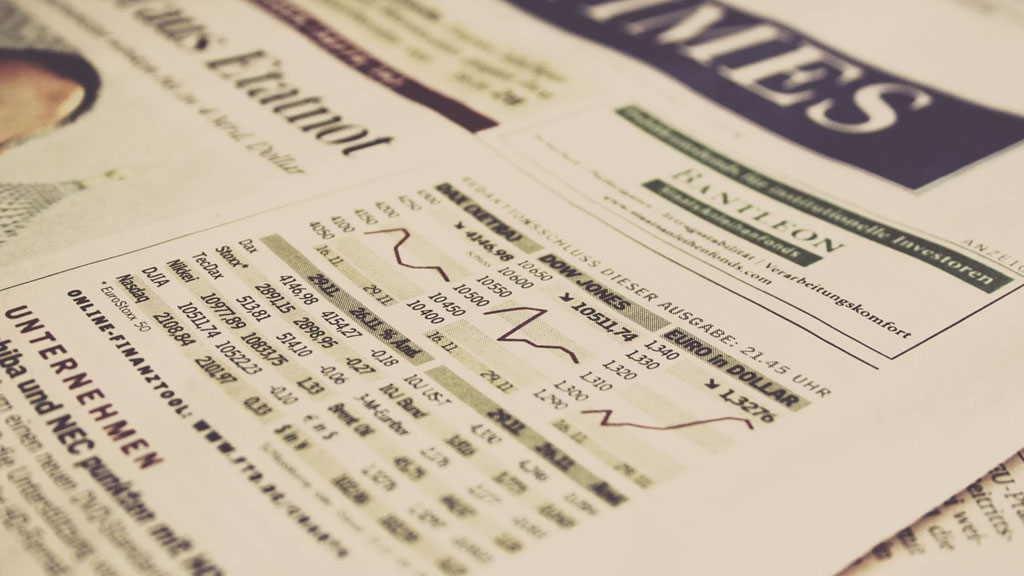 Since the potential frauds might still among fintech companies in Indonesia, making and implementing the new regulation are not enough. OJK has been suggested to synergize with Depkominfo (or Departemen Komunikasi dan Informasi and Teknologi or Department of Communication and Information and Technology.)
Although this has not been clear yet, this is actually a very good idea. With the synergy between OJK and Depkominfo, chances are the possibility of fraud in fintech industry be minimized. The fewer problems we have in fintech, the better it is –, especially for the customers. It has taken a while for Indonesians to start adapting to digital technology.
If this synergy works out, then the regulation that OJK has launched will become more effective. More fintech companies will also operate more legitimately.
Relefance: Roles and Supports for Fintech
 X. How to Create and Maintain a Fintech Company in Indonesia.
There are so many fintech companies in Indonesia, whether as P2P (peer-to-peer) lending, crowdfunding, or non-bank loaning platform. The marketing targets are also varied. For example: Cicil (cicil.co.id) for university students in need of expensive laptops for their class assignments or Amartha to help local businesses to receive a soft loan.
Then, how do you create and maintain a fintech company in Indonesia? Aside from making sure you stick to your marketing targets, goals, and purposes, you need to register with OJK. Even if your business idea is good, relevant, and useful to your consumers, without an official license – you will be in serious trouble.
If you still have not found an investor that can help you to grow your fintech business, starting small will be a good idea. This also means being more realistic with the number of staff you hire and how much you promise to pay them each. The last thing you ever want is to have a lawsuit on you before your fintech has ever got a chance to rise.
Although your first few staff members are your closed friends, a proper work contract is still needed. After all, business is business.
Another thing that you can do is to keep up with the latest trend that goes around your consumers' life. That way, your Indonesia fintech company will remain to be the one providing the answers or solutions they always look for. Since this business grows rapidly, you must keep up with the pace.
SMART Consulting is an Indonesian Corporate Legal Services firm. SMART has assisted Clients in dealing with matters related to Investment Law, such as assist Client to establish Foreign Direct Investment Company and Representative Office. We also assist Clients regarding the Compliance and Corporate Legal Services.
Contact Us Now to get your legal solution for your business goals, and still comply with the prevailing laws and regulations.
E: info@smartcolaw.com
H: +62821-1234-1235
O: +6221-80674920
Sources:
https://www.ojk.go.id/id/berita-dan-kegiatan/siaran-pers/Pages/Siaran-Pers-OJK-Terbitkan-Aturan-Inovasi-Keuangan-Digital.aspx