Synchronization of OSS and SABH of Ministry of Law and Human Rights in Indonesia
OSS allows local and foreign investors who have the calling visa to apply for a business license (NIB) in the most effective and efficient method.
Based on the Presidential Regulation No. 91 Year 2017, Indonesia has officially entered an era of digitalizing license for any business established in the country. This technology-based system is also known OSS or Online Single Submission, which becomes fully operational since July 2018 to make a realization on the ease of doing business (EODB) both for local and foreign investors.
The OSS system implementation is regulated under the Presidential Regulation No. 24 Year 2018, which governs the types, applicants, and issuance of licenses; the application of business permit; business permit reform per sector, OSS system, OSS institution, OSS funding; incentives or disincentives for implementing licensing through OSS; solving business problems and obstacles, as well as determine sanctions.
This acceleration of paperless business registration concept is already tested in three different locations—Purwakarta, Batam, and Palu, by having an interconnection and integration of licensing service system available at central BKPM/SPIPISE. OSS operational service is now organized at Coordinating Ministry of Economic Affairs while waiting for its permanent implementation at BKPM. By this, all related ministries are working together and establish an administrative team in each district and city government.
The OSS system also integrates with the Government Regulation No. 24 Year 2018, which regulates electronic integrated business licensing service, including a comprehensive list of regulatory recommendation for various business sectors—which is allowed or not allowed to be registered through OSS.
Unlike the previous provision stating that all licensing application process requires a thorough review from the Indonesian Investment Coordinating Board (BKPM), OSS allows business people to apply for online registration to obtain several key licenses, including the business registration number (NIB), which also function as the company registration certificate (TDP), importer identification number (API), etc.
Particularly for foreign investors who already hold their calling visa, it will take a whole lot of responsibility to arrange a new investment and apply for the permit in good faith. This also increases the risk of being non-compliant by BKPM or any other relevant ministries when the requirement doesn't meet the criteria once the business starts operating.
While the business registration application through BKPM takes days even weeks to accomplish, OSS system introduces a one-stop licensing service within hours to take.
OSS Key Changes and Challenges
The Indonesian business association has a different opinion on the implementation of OSS system as one gate licensing option, mainly because the government is lacking well integration between the central and province institutions. Conceivably, the central administration is perceived not ready to fully implement online single submission; the licensing procedure will only be altered when BKPM is capable to handing over their authority to OSS agency in a more prepared manner.
The Coordinating Minister of Economic Affairs acknowledges that the system is not one hundred percent ready, which problem includes a slow internet connection due to the numbers of network integration to the related ministries and institutions; simply because this system relies heavily on technology.
OSS system synchronizes with AHU online of Ministry of Law and Human Rights as well as Electronic Information Services and Investment Licensing Systems (SPIPISE) of BKPM, population and civil registration of the Ministry of Home Affairs, tax service and siCantik application of Ministry of Communication and Informatics.
In contrast to OSS's objective that is to issue the business license in the most effective way, there are still three business permits to be done manually, called the location permit, environmental permit, and construction permit (IMB).
The main challenge to date is resulted as the delayed business permit applications since there is no clear guidance on how to apply or process the registration in case of slow internet connection, server down, or any other technical issues. Since e-licensing is a relatively new notion, the business actor is at risk to input incorrect data or information related to the document during registration.
Arguably, the implementation of OSS in Indonesia needs to be audited through a clearing house as a series of process to assess the readiness of certain technology, including the lifetime, safety, and capability; these three factors will determine whether OSS is feasible to be implemented in our country. The technology readiness level of OSS needs to be developed in order to meet the criteria of policymakers and the users.
Ease of Doing Business with Integrated OSS
Despite all the hassles and challenges, OSS is a business licensing reform that acts as an extension of Indonesia's one-stop licensing service to obtain business or commercial permit, which allows all business actors to have a business registration number (NIB). This system appears as a result of the previous time-lengthy procedure for investors to get a license, in which a meeting with regional government is no longer necessary to apply for a permit.
The implementation of OSS will be supervised under a ministry's task administrative, province, and district/city government; all investors will be guided on how to apply from the initial process until issuance. OSS acceleration provides better convenience and simplifies bureaucracy along with several other benefits as follows:
Pruning Permits by The Issuance of NIB
Business registration number (NIB) is introduced as the new single registration number for all business purposes. The NIB replaces many different permits documents including custom access rights, company registration number (TDP) and importer identification number (API). Likewise, companies that register their business through OSS will be automatically certified for employment national social security insurance (BPJS). Registration through OSS also allows PT PMA to revoke the in-principle licensed and uses NIB to process on the business commercial and operational permits.
Allowing the "Licensing Debt" for Investors
In order to push the economic growth and accelerate investment, the government through OSS system allows investors to apply and establish their business while waiting for the licenses to be issued. This "licensing debt" authorizes certain investors to find the land and build office or other infrastructure prior the issuance of the permit; this also comes with a note that the investors must be committed to comply to the law and submit all the required documents within a certain amount of time.
Extended Simplified Business Investment Process
Unlike the previous business registration application through BKPM, the integrated OSS system provides much simpler, shorter, and humbler process, which estimated time of one-day period even less. The straightforward application is possible through an interconnection with the data center with no intervention from officials except for supervision from the related OSS agency. The investors only need to possess two types of licenses, the business license and commercial/operational license that become effective once the application fee and all commitments are fulfilled.
Obtaining NIB through OSS System for One-Stop Licensing Solution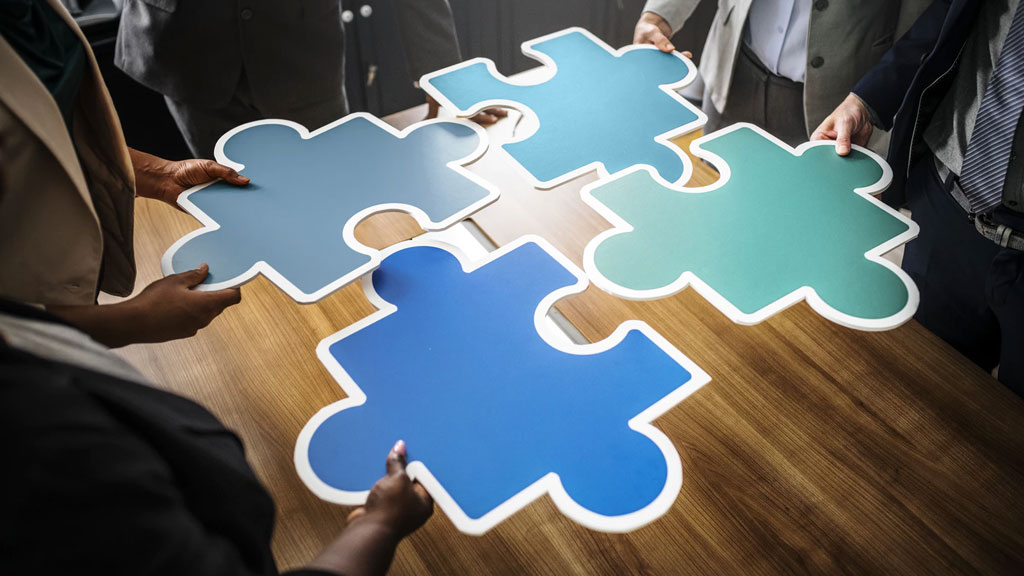 The business identity number or NIB is serving as the basic import license for all business holder application through OSS. This NIB also refers to the custom registration number (NIK), which doesn't have a validity period. Investors and business people may engage in an import activity without having to deal with the hassle of applying for API and NIK as the previous requirements of basic licenses. Important note to take is only directors are considered as an authorized person registered in the OSS system, whose role is allowed to sign the import documents.
NIB gives better convenience for importers; since it doesn't have the validity period, business people may not be affected when a company's address or other data change. The previous API and NIK need to be renewed every 5 years, along with other series of license updates to the government. Nevertheless, the importers still required to fulfill other technical import requirements at the relevant institution.
The government through OSS system issues NIB to minimize license duplication, which lists are to be altered in time by the relevant institutions and ministries. BKPM Regulation No. 6 Year 2018 also governs a certain number of licenses that are revoked from OSS system, yet the institution is still responsible for handling them, including issuing a license in the energy sector, real estate, and natural resources.
Since the role of BKPM is reduced, investors applying a business through OSS system will be audited by the notaries to ensure that the line of business carried reflects the Indonesian standard business classification and grant the limitation of sectors under the negative investment list. Therefore, choosing the notary based on their good sense and the faithful principle is obliged.
The issuance of NIB is followed by other applicable licensed and investors must comply with other required permits including the water location license, location permit, environmental permit, and license of construction (IMB). The OSS agency will also issue business commercial/operational license in accordance with the applicable goods/service marketed by the investor.
OSS System vs. AHU Online
OSS acts as an agency that issues a business license which previously arranged at the local government such as trade business license (SIUP) and company registration number (TDP), while AHU online performs an administrative system related to the legal entity decree of a corporation or institution. All legal entity registration, changes of company's data and alternative dispute resolution are still under AHU Online, which previously known as Legal Entity Administration System (SABH), also acts to issue a decree of company establishment. OSS, on the other hand, authorizes to issue a commercial and operational license of a company listed on the AHU Online.
Synchronization of OSS and SABH (AHU Online)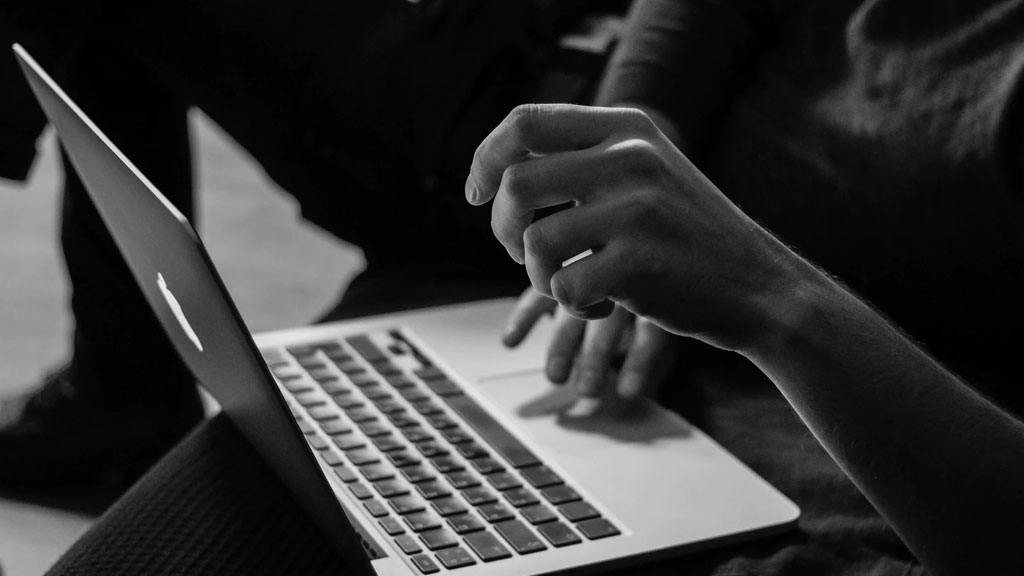 The most vital concern of OSS implementation is its synchronization with the data available at SABH or AHU Online of the Ministry of Law and Human Rights; some of the business' data are found on the SABH's database but found invalid on the OSS system. The problems are particularly about the purpose, objective, types of business, and coding of the Standard Classification of Indonesian Business Fields (KBLUI).
Whilst OSS has used the KBLUI standard in accordance with the Regulation of the Head of the Central Statistics Agency (BPS) No. 19 Year 2017, all corporates registered before the enactment of Presidential Regulation No. 24 Year 2018 has a diversity in determining the source of the type of business that is correlated to the coding of the KBLUI. In fact, there are a lot of corporates that still use KBLUI of year 2009, year 2015, and even Business Field Classification (KLU) available on the Legal Entity Administration System (SABH) portal of the Directorate General AHU.
Another problem is that some of the business types are not considered obliged to be registered to AHU, including a cooperative, a firm, and civil partnership—the deed of incorporation is licensed through the district court.
In consequence, all cooperate that registered in AHU but found invalid on OSS must conform to the law and register to the Directorate General AHU in order to obtain NIB. Fortunately, the government provides allowances, especially for the corporates listed in the AHU—which comes with a note; the relevant cooperates must adjust the intent, purpose, and type of business that is in accordance with the OSS standard in SABH within 1 year. The NIB will be revoked at the risk of not being complied with the regulation.
Commitment on The Online Registration through OSS
To process the registration, the person in charge of the business must input the national identification number (NIK). Prior to accessing OSS, all limited liability company (PT), a business established by foundations, cooperatives, CVs, firms, and civil partnerships must complete the process of authorizing legal requirement in the Ministry of Law and Human Rights through AHU Online.
Obtaining Decree of Ratification
The decree of ratification is issued by Directorate General of AHU from Ministry of Law and Human Rights—OSS system requires entering the number on the decree of ratification and establishment. Be reminded that this process is only necessary when the company's data is not in sync with AHU Online.
Registration for PMA Companies
For a PMA intending to register their business through OSS, the investors must comply with the regulation regarding the post-transaction requirements, by submitting the notarial deed, and proof of approval from the Ministry of Law and Human Rights. The regulation is related to the establishment of new PMA, the change of shareholdings of a PMA, and the conversion from local to PMA company. Be reminded that there is no pre-approval procedure for establishing new PMA or the conversion of PMA status.
Parties Allowed to Apply for Registration
In Article 6 paragraph 1 of Presidential Regulation No. 24 Year 2018, it is stated that there are two categories applicable for business license both for individuals and non-individuals. Individuals are the Indonesian citizens who are capable of acting. This individual term is also explained in Article 26 paragraph 2 of the 1945 Constitution, called the Indonesian citizens and foreigners residing in Indonesia.
Referring to the regulation, it is possible for a foreigner to obtain business licenses in Indonesia by entering the passport number. As for the non-individual section, the allowed parties to register are:
Limited liability company;
Public companies;
Regional public companies;
Other legal entities owned by the state;
Public service institutions;
Broadcasting institutions;
Business entity established by the foundation;
Cooperatives;
Command partnership (commanditaire vennootschap);
Fellowship firm (vennootschap onder firma); and
Civil fellowship.
Business Sector Allowed for OSS Registration
While some important business sectors licensing like banking, energy resources, and oil and gas sector are still under BKPM's authority, investors must also comply with the negative investment list (DNI) while registering their business through OSS. The system will automatically reject your application if the data are not suitable or if the business sector is listed under the DNI.
Some business sectors allowed to be licensed through the online system are:
Electricity sector
Agriculture sector
Environment and forestry sector
Public works and public housing sector
Marine and fisheries sector
Health sector
Food and drug sector
Industry sector
Trade sector
Transportation sector
Communication and information sector
Financial sector
Tourism sector
Education and culture sector
Higher education sector
Religion and religious sector
Employment sector
Police sector
Cooperative, Micro, Small and Medium Enterprises (MSME) sectors.
Nuclear sector
Other Licenses Following NIB
Apart from NIB as the main business license, there are other required permits to be fulfilled once the NIB is issued, particularly when the business needs expansion in terms of type and place (move to another region). In order for the business to run their operational activity, the business also needs to fulfill the following licenses:
Location permit;
Water location permit;
Environmental permit;
Constructions permit in each region.
Once the licenses are obtained, the investors can conduct business activities including:
Land acquisition;
Changes in land area;
Construction and operations of buildings;
Procurement of equipment or facilities;
Procurement of human resources;
Completion of certification or feasibility;
Implementation of commissioning trials; and/or
Implementation of production.
In principle, after obtaining a business license through the process in OSS, the business must fulfill the commitment in advance to obtain an operational/commercial permit. The fulfillment of commitments is regulated in Article 32 and in Article 39 of Presidential Regulation No.24 Year 2018. If the commitment is not fulfilled, the business permit can be revoked by the OSS Institution.
The OSS is launched with the aim to provide a friendlier environment for the investors both foreign and local ones. With the system, the country expects all business licenses will be issued in a matter of hours.
Relefance: Regulation for Fintech Companies in Indonesia
SMART Consulting is an Indonesian Corporate Legal Services firm. SMART has assisted Clients in dealing with matters related to Investment Law, such as assist Client to establish Foreign Direct Investment Company and Representative Office. We also assist Clients regarding the Compliance and Corporate Legal Services.
Contact Us Now to get your legal solution for your business goals, and still comply with the prevailing laws and regulations.
E: [email protected]
H: +62821-1234-1235
O: +6221-80674920